EMFL News
The EMFL annual report 2018 is available online. You can download it here.
Users that have visited the EMFL facility in Nijmegen the past year have witnessed the construction of new offices and meeting rooms between HFML and the adjacent FELIX Laboratory. When this EMFL news comes out, all the work is done and HFML is coupled to FELIX. If you now visit HFML, you can use the new joined entrance that is located in the middle part. All HFML and FELIX staff is now housed in the new building. Combining the radiation of the FELIX lasers with the continuous high magnetic fields of the HFML creates exciting new opportunities. Do [...]
Nigel Hussey, HFML Nijmegen.Experimental physicist Nigel Hussey has received a prestigious € 2.5 million grant from the European Research Council (ERC) to study the flow of charge in exotic metals and superconductors under extreme conditions. The ultimate goal is to understand superconductivity and create a pathway towards room-temperature superconductors.Hussey: "This is very challenging. We want to understand how superconductivity works, but nature keeps playing games with us. In order to understand a superconductor, you also need to destroy it and here at our EMFL facility in Nijmegen we use extreme conditions to study the behavior of electrons in the [...]
EMFL Newsletter
Here, you can read our latest edition of EMFL News…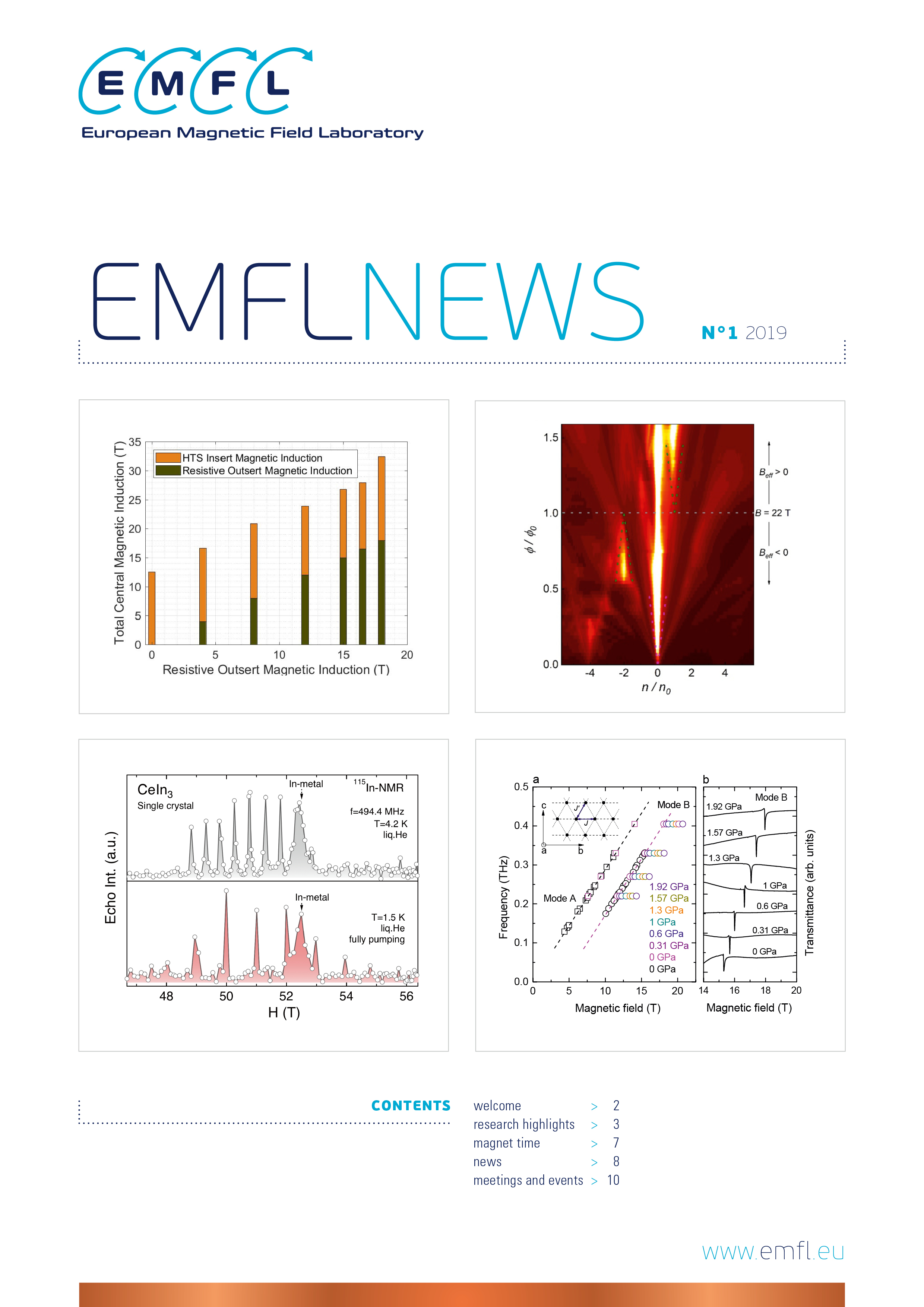 …You can read or download previous editions of  EMFL News…
… Or, you can subscribe to receive EMFL Newsletter by e-mail.