EMFL News
EMFL Prize 2019 is presented to Ashish Arora (postdoctorate researcher, University of Münster, Germany)  for his outstanding achievements in science in high magnetic fields.
The eleventh EMFL User Meeting was held at the University of Warsaw on 25th of June 2019. This was the second time that the User Meeting took place outside one of the EMFL high-field facilities. With over 50 participants, it was very well attended. Warsaw was chosen as venue to particularly promote the exchange of ideas and wishes with our (future) Polish users. Since this year, Poland is the newest member of the EMFL. This was possible through a grant from the Polish ministry of Education to a consortium of Polish high-magnetic-field users, that is being coordinated by [...]
The EMFL annual report 2018 is available online. You can download it here.
EMFL Newsletter
Here, you can read our latest edition of EMFL News…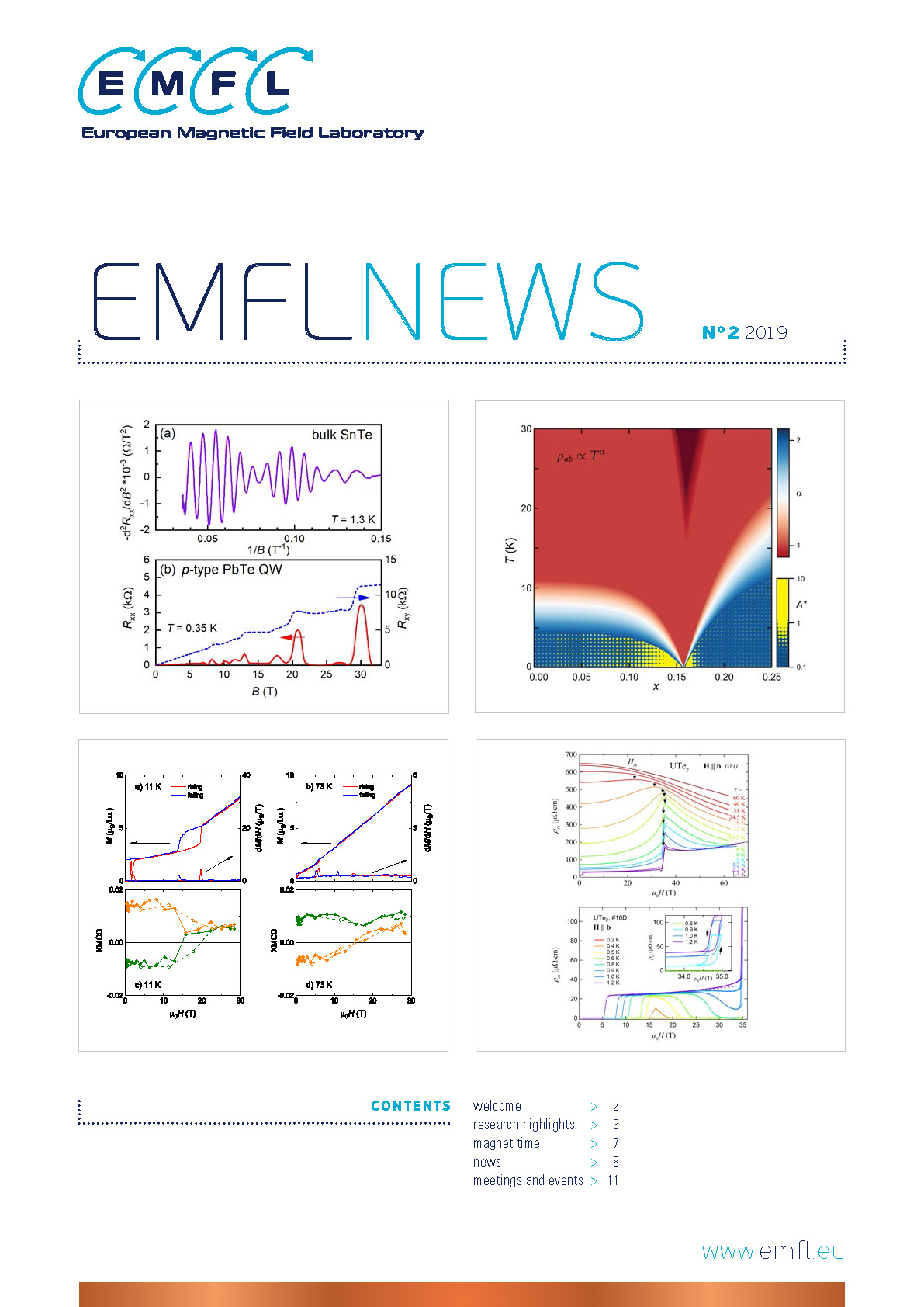 …You can read or download previous editions of  EMFL News…
… Or, you can subscribe to receive EMFL Newsletter by e-mail.